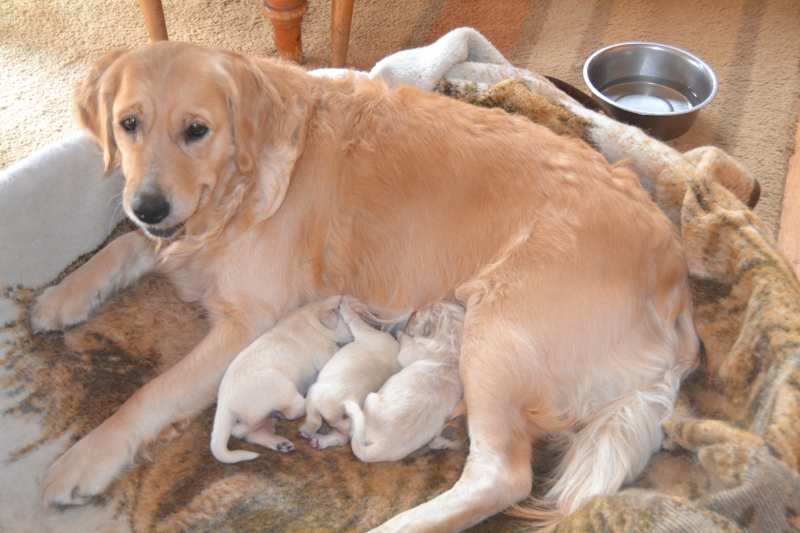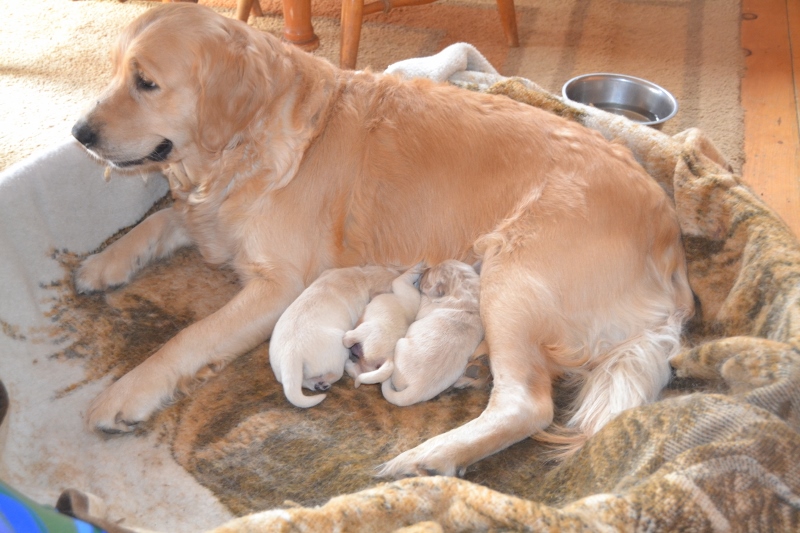 Such a natural Mother! Kind of a waste with only 3 boys to look after...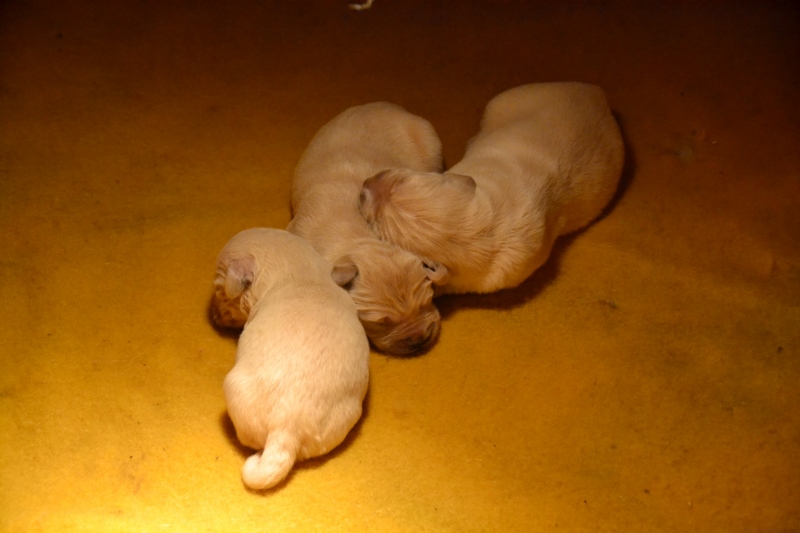 Moved them downstairs today. Jane adjusted well!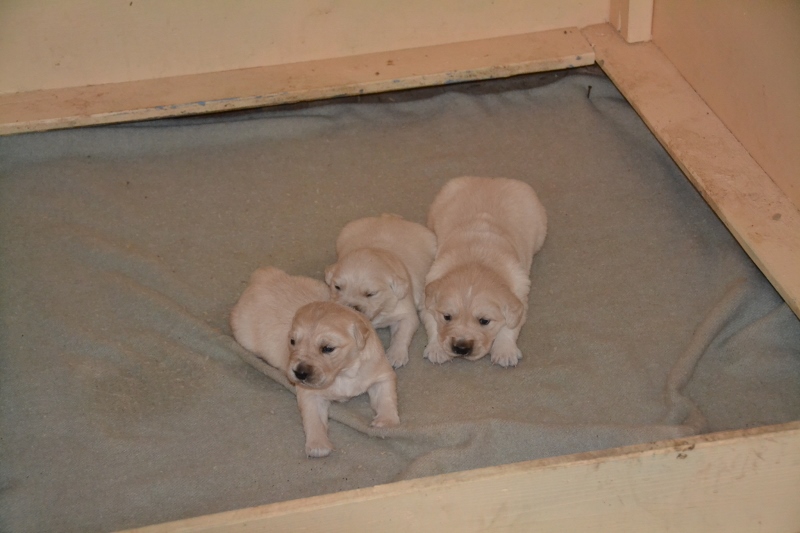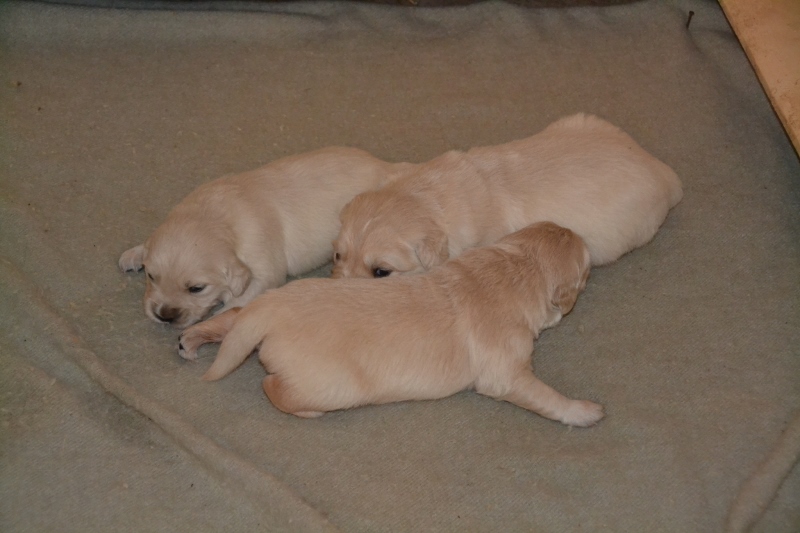 All three doing well! I can see one might be the colour of her Mother.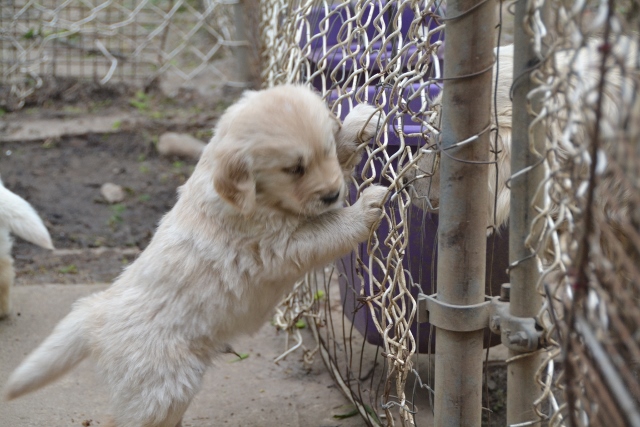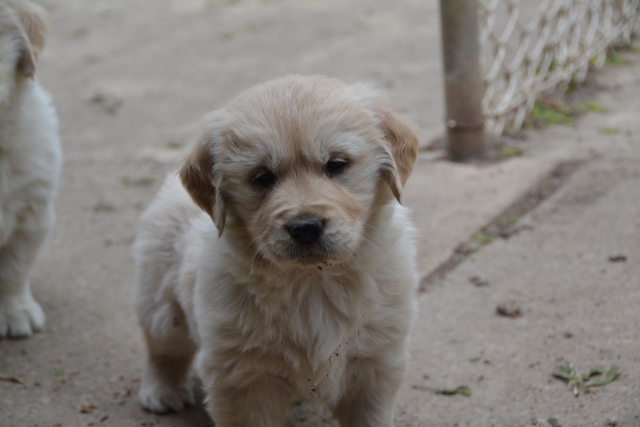 This is one of Jane's boy. He is going to be light gold like his Mother!