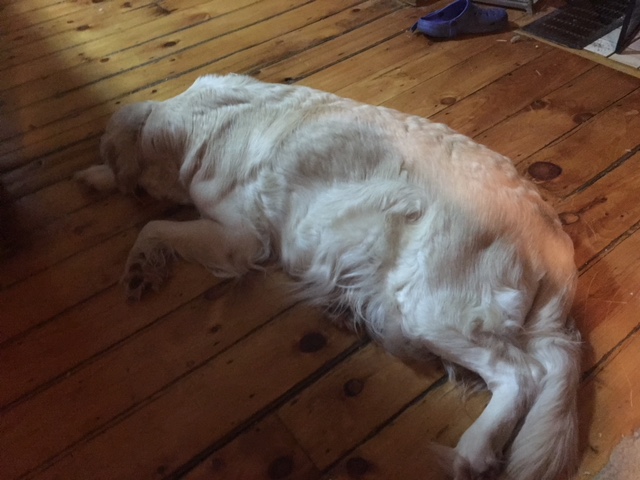 Very comfortable for now. Definitely in whelp, not sure of number.....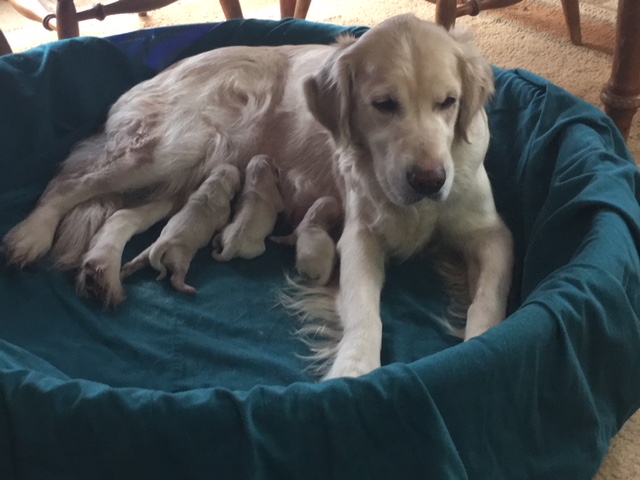 Very pleased to say: Busy has successfully whelped 3 puppies. Disappointed with number but thrilled that there was no problems & even though the little girl is very small, she is nursing.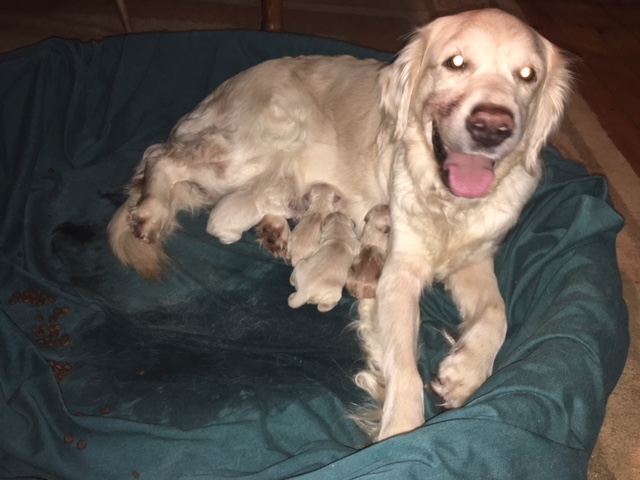 Surprise, surprise! One more boy!!

I am very sad to say, the last two pups of Busy's failed to thrive. The female & last male have passed...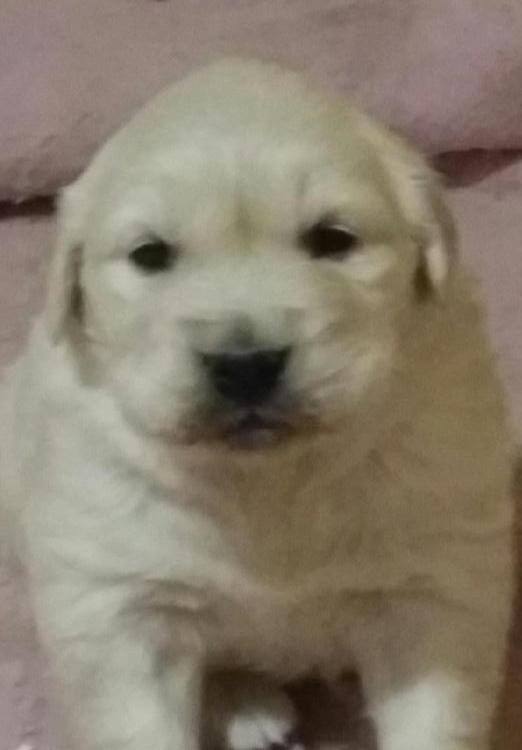 One of the 2 boys. They are absolutely beautiful!!